THE COMPLETE SOLUTION FOR DISABLED MOTORCYCLE RIDERS
Our innovative push-button gear change and brake & clutch control systems can
help you overcome your problem and get back to what you love.
bespoke adaptation of motorcycle hand controls
FOR DISABLED RIDERS ALL OVER THE WORLD
over 8000 units sold worldwide
innovative products for disabled motorcycle customisation
As any motorcycle rider will know, nothing beats the feeling of hitting the open road; just you and your bike. So when that's taken away from you, it can be extremely difficult to get to grips with.
Here at Kliktronic Ltd, we are the UK's only specialists in disabled motorcycle adaption, with two innovative systems designed specifically to enable riders to control a bike at just the touch of a button 
It's a simple change that can make a hugely positive impact on your life.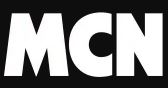 "It's great to be back"
Quality Rating: 5/5
Value Rating: 5/5

INSTALLATION
Find out how we fit our amazing push-button gear change system

TECHNICAL
Wondering how our systems work? Find out all you need to know

GALLERY
Take a look at some of our previous disabled bike adaptations
So how does it work?
Every client is unique - so no two projects will ever be quite the same. Give us a call to discuss your specific requirements in detail; the more information, the better. We can then come up with a solution, tailored solely to your needs.
Based in Suffolk and supplying our products worldwide, Kliktronic Ltd have a wide number of trusted distributors. So wherever you are, we can help you.
GET BACK ON YOUR BIKE WITH KLIKTRONIC
GET IN TOUCH TODAY
Have all your information ready
We suggest a solution, tailored to your needs